Marla Stone, MA, CMC, PCC, CSS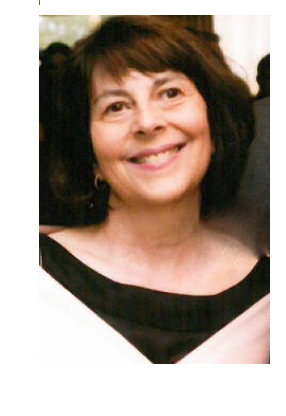 Marla is a certified life coach and her specialties are in life and ADHD/executive function coaching, as well as career and Mental Fitness coaching. She works with high school and college students, as well as adults. Many of her clients are either experiencing life transitions (whether high school, college, or career), are entrepreneurs, or are professors and Ph.D. candidates addressing research and writing goals.
Marla's desire to become a life coach is based upon personal experience living with members of her family who have been diagnosed with ADHD. As a parent, she felt the frustration of witnessing a child's academic needs not being met and their behavior often misunderstood. She felt compelled to seek answers and to obtain strategies, not just for her own family's needs, but for others experiencing similar challenges. She transitioned from a career in the field of ophthalmology to become a life, ADHD/executive function, and Mental Fitness PQ™ coach.
In addition to on-on-one coaching, Marla has facilitated coaching groups, created workshops, published articles, and presented to parents, as well as college audiences. Workshop topics include: how to be productive during the workday, transition to high school and college, career exploration, executive functions, it's off to college (for parents), and creating New Year's resolutions.
Aside from Marla's coaching experience garnered over the past 14 years, she has completed numerous programs to enhance her skills and knowledge in order to best support her clients' needs, both teen and adult.
Marla's educational background and qualifications include:
Master of Arts Degree from Tufts University

with a Graduate Internship at Boston Children's Hospital. As a child development major, with a concentration in clinical developmental psychology, her focus was on stress and coping with ADHD and learning differences. Graduate work provided Marla with a solid understanding of child and adolescent development and the realization that multiple factors and resources need to be taken into account when meeting a client's needs. No matter the age of the client, their challenges impact not only the individual but the family and community, as well.

Life coach training and certification through MentorCoach.

MentorCoach is an International Coach Federation accredited coach training program. It provided intensive study of coaching skills for adults and teens, supervision and coaching practice, and required passage of both a written and oral exam. MentorCoach also incorporates positive psychology and emphasizes one's strengths and values as integral components of life coaching.

ADHD coach training

from Susan Sussman of American Coaching Association, Jodi Sleeper-Triplett of JST Coaching, and Alan Graham, Ph.D. through MentorCoach.

International Coach Federation (ICF) credentialing

at the level of Professional Certified Coach (PCC)

Career Services Specialty Training

from Wilma Fellman, M.Ed, LPC and Victoria Roche, MSW and PCC to become a Career Services Specialist to help meet the needs of her clients who wish to make a job change or find the career that's a good fit for them.

Edge Foundation Coach

Trained to become a PQ Coach

™ and

offer the Positive Intelligence Mental Fitness Program founded by Shirzad Chamine, Stanford researcher and author of Positive Intelligence.

Staying updated on the latest in coaching research and strategies by attending seminars and conferences, through additional coursework (including Unlocking the Immunity to Change), participation in coaching groups, and readings.
When not coaching, Marla loves spending time with her family. She also is an Executive Board Member of Boston Children's Hospital League, an organization whose mission is to raise funds to provide hope, miracles, and health to children and their families.