Why is Mental Fitness Important?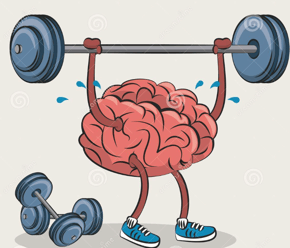 Certainly, there are benefits to being physically fit. There also are benefits to strengthening our thinking. Mental fitness is your ability to respond to life's challenges and stresses with resiliency and a positive rather than a negative mindset. So, how easy is that? Actually, not so easy! According to research, 80% of people score below the minimum level of mental fitness required for peak performance and happiness. We have our Saboteurs lying to us to thank for that!
What are Saboteurs?
Saboteurs are the voices in our heads that generate all of our negative emotions such as fear, guilt, shame, insecurity, and anger, along with stress. Our Saboteurs developed during our childhood to help us deal with both real and imagined threats. After all, childhood has its traumatic moments for all of us no matter our upbringing. Who recalls being last to be picked for a sports team or being singled out by a teacher for not doing well on a test? While we didn't need these Saboteurs as adults, we never challenged them. They already had set up house in our minds and became habits.
It turns out there are nine different Saboteurs classified according to their motivation and style. They include The Pleaser, The Hyper-Rational, and The Controller along with our master Saboteur, The Judge. Our Saboteurs impact how we think, respond, and feel. While they may motivate us to succeed in the short run, they self-sabotage our potential for performance and they never generate happiness. In fact, most people go to their graves still waiting to be happy due to their Judge. How do we quiet those Saboteurs? That's where mental fitness comes in.
What does Mental Fitness Consist of?
Based on breakthrough research that leverages neuroscience, cognitive behavioral therapy, performance science, and positive psychology, mental fitness uses three "muscles" to identify Saboteurs and their lies. They also provide tools and frameworks to shift us to our Sage brain which is key. Doing so enables us to perform better, improve relationships with others, and be happier. Those three muscles are:
Saboteur Interceptor Muscle

. Our saboteurs try to convince us they are our friends. In reality, they limit our beliefs and actions, beat us up, and hold us back. You learn how to identify your Saboteurs and intercept them before they try to hijack you.

Sage Muscle

. Located in a different part of your brain than where the Saboteurs live, you learn to use its five primary powers of Empathize, Explore, Innovate, Navigate, and

Activate so you can handle challenges with a clear and calm mind, positive emotions, and laser-focused action. All positive and healthy interpersonal skills and behaviors come from the Sage brain.

​

Self-Command Muscle

. It's the part of the brain that watches you be in Saboteur mode

and commands you to activate the Sage. Through brief exercises called PQs, The Self-Com

mand muscle empowers us to take our hand "off the hot stove", the challenge that is causing us pain or stress, as quickly as possible. We then have the power to shift away from negative emotions and unhelpful mental habits and be able to think more clearly. PQ reps also shift the brain from Cortisol (stress hormones) to Endorphin production helping you feel peace and calm.
​Want to Discover What's Holding You Back and How to Address This?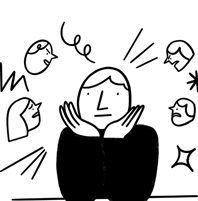 I am a PQ Coach ™ and part of the Positive Intelligence® Program. I offer a Mental Fitness program created by Shirzad Chamine, a Stanford University lecturer and NY Times best-selling author of Positive Intelligence, to navigate you through their signature 7-week app-driven program to build your mental muscles. I will be there to support you whether you choose to take just the program, or you are a coaching client, and we can incorporate Mental Fitness tools to enhance our regular sessions. As you increase your ability to minimize your Saboteurs while maximizing your Sage powers. the results can truly be life-changing.
TO LEARN MORE ABOUT THE MENTAL FITNESS PROGRAM CLICK HERE
© 2022Positive Intelligence, LLC. All rights reserved. No reproduction, in any form, printed or electronic, is permitted without prior written permission from Positive Intelligence, LLC. POSITIVE INTELLIGENCE and PQ COACH are trademarks of Positive Intelligence, LLC.